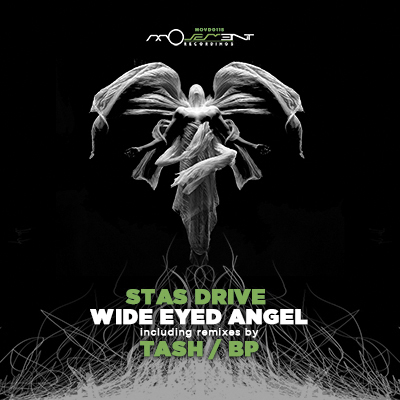 Artist: SEQU3l
Title: Euriska / Infatuation
Remixers: Diogo Ribeiro
Release Date: 23/11/2015 
Supported by: Max Graham, Tim Penner, Darin Epsilon, dPen, Kosmas Epsilon, Magnetic Brothers, Matan Caspi, DJ Pena, Praveen Achary, Mariano Mellino, Fernando Ferreyra, Soulwerk, Stas Drive, Eran Aviner, Simos Tagias, Ingo Vongelmann, ao.. !
The 116th release on Tash's Movement Recordings welcomes SEQU3l back to the label for a brand new EP. The Indian producer has been an integral part of the Movement Recordings roster in recent years, dating all the way back to March of 2011 when he remixed one of the label's classic's in 'Volt After Hours' by Tash and Magitman. Now following an appearance Movement's RE:Born Compilation this past summer SEQU3l returns with a brand new EP entitled 'Euriska' alongside a remix from Diego Ribeiro. 
The EP begins with the title selection 'Euriska' which finds SEQU3l showcasing his unique blend of techno minded grooves with progressive sensibilities. Anchored by a rough, powerful foundation like most SEQU3l productions, it strikes a big presence straight away. Grating rhythms fill the air with electricity and as the intricacies of the mix multiple the energy soars towards the main break. It's ominous outlook carries into the break but a hopeful pad adds a moment of emotional glimmer as the charged rhythms reconvene for a calculated build. SEQU3l has become a stalwart producer at building tension and the long roll and subtle modulation bring the groove back with authority, assuring a  massive reaction on the floor. Huge work from SEQU3l and perhaps one of his largest to date. 
The companion piece 'Infatuation' comes in a bit quirky, positive and more playful, all traits that an up for it dance floor which certainly be drawn to. It's bouncy rhythms are undeniably infectious and the airy hypnotic lines build a momentous vortex as the break commences. Filtered melodies soon fill the air as the bouncy hooks keep the energy high. A spiralling wall of melodies slowly morphs into something of goosebump proportions before a filtered section reignites the groove for a blissful moment. It shows SEQU3l's unique diversity as a producer in contrast to the dark, more techno oriented 'Euriska', and is sure to be its equal in terms of dance floor magic.
The lone interpretation of 'Infatuation' is provided Diogo Ribeiro who is making his fourth appearance on Movement Recordings. The Portuguese producer has just come off a great summer season with productions featured on Flow Records and Clinique Recordings. A long time figure in his countries night-life Diogo has a resume which includes releases on some of the most influential labels of their time, namely Iboga and Tribal Vision Records. His unique blend of styles seems perfect for a fresh production like 'Infatuation' and the results are excellent. The playful energy has been well conveyed all while adding a more techno inspired arrangement which just lends to its hypnotic leanings. The smooth energy gets offset perfectly with a break of hazy atmospheres where the glimmering melodies shine through wonderfully, creating that magic moment which ends the EP off on a high note. A top notch interpretation from Diogo and another great offering from Tash's Movement Recordings. Don't miss it. 
Distribution by Proton LLC
Mastering by Stas Drive
Artwork by MJD Creative
Press Release by Mitch Alexander
www.movement-recordings.net
www.facebook.com/movementrec
www.soundcloud.com/movement-recordings