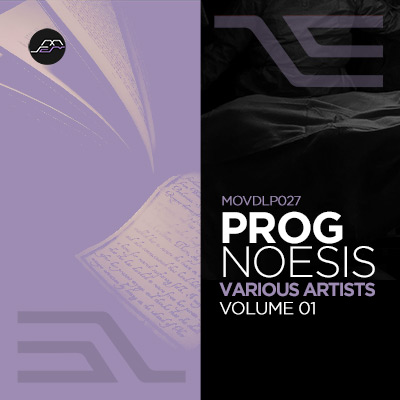 Artist: Various Artists 
Title: Technical Progress, vol. 11
Release Date: 8 March 2021
Featuring: Rodrigo Lapena, Wo-Core, Eleven of July, Ric Niels, Lastraw, Nine Collins, Starbeam, Axelara
The latest release from Tash's Movement Recordings finds the label presenting a new installment of it's 'Technical Progress' series. Conceptualized in 2010 these various artists showcases have grown into one of the underground's most critically acclaimed series, continually featuring some of electronic music's most highly touted artists alongside talented newcomers. Now embarking on their eleventh edition and first of 2021, Movement presents exclusive material from Rodrigo Lapena, WO-CORE, Ric Niels, Eleven Of July, Lastraw & Nine Collins, AxeLara and Starbeam.  
Falling back on the label's roots, the collection begins with the progressive sounds of Rodrigo Lapena's 'Adrift'. Beginning with a warm rolling groove and wispy motifs the piece evolves with clattering percussion and indistinct vocals advancing the storyboard. A dreamy break adds further depth, free flowing through cascading arps before a finale of emotive chord changes seals it's brilliance. 
Next up is WO-CORE who makes his label debut following releases on Beatfreak and Polyptych. 'Cytopoint' shifts the narrative into astral techno territory with icy designs and ominous pads drifting across a foundation of voluptuous bass. Intense sonic artefacts highlight the main break, striking for dynamic moments against a placid backdrop, as a trail of arpeggiated fragments segues the track into an exhilarating finale. 
The journey shifts gears back to progressive minded territory with Ric Niels making his label debut. The Argentine's 'Habaek' delights with its energetic groove and smooth rhythmic prowess. Buzzing electronics and a glowing break serve to elevate mood, before eventually melting down to a wavy arp and pulsating drop.
Eleven Of July continues the string of label debutants with the melodic techno sounds of 'Winter Letter'. Following releases for Dear Deer and Krafted Underground, the Italian artist marries cosmic arps with percussive flurries and pulsating basslines for an enchanting seven-minute storyboard that's sure to delight the darker dance floors. 
The collection's lone collaboration finds Lastraw & Nine Collins presenting their first ever joint production. Together the trio create the dark yet tastefully poignant 'Dream Theater'. It's a meditative trip backed by tough beats, rolling rhythms and frayed arps; the latter of which continues to evolve, before giving way to an emotive pairing of orchestral synths and piano motifs.
Selection six finds Argentina based artist AxeLara also making his Movement Recordings debut. The Mar del Plata resident delivers a nostalgic progressive creation entitled 'Anormaly'. Warm, muscular beats immediately command your attention as wavering arps and hopeful atmospheres begin to rise. Trippy and serene in equal measure, the main break shifts the mood with its cinematic tension eventually giving way to a timely drum roll and powerful drop. 
The release concludes with Russian artist Starbeam presenting his latest creation 'Moon Flower'. Also a Movement debutant, the Saint-Petersburg resident crafts a timeless progressive creation that focuses on hypnotic rhythms and spacey design qualities. Driven by a meditative arp, the main break opens up for further cosmic creativities before effortlessly segueing into vocal accented finale. Perfectly dialled for the dance floor it rounds the collection out on a high note and continues the strong ethos of the long running series.