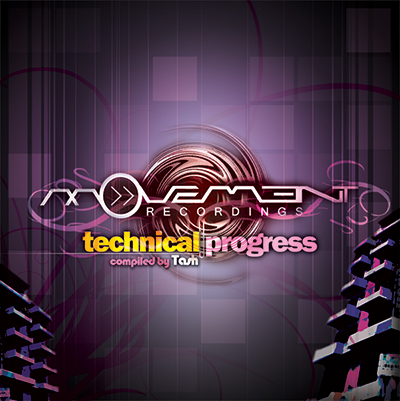 Artist(s): Various Artists
Title: Technical Progress, volume 1(Unmixed CD Compilation)
Release Date: 20/12/2009
Movement Recordings drop the new unmixed CD Compilation entitled 'Technical Progress' compiled by Tash who managed to compile this disc including a variety of sounds and styles together by producers and artists that reflect the edm ideal of Movement Recordings!...
Tash collected 9 special tunes for this compilation, incl. Antix, Magitman, Dousk, Solead, Guy J, Tomas Hedberg, Francesco Pico, Solead, Levente, Shirley Levi, Toni Manga, Enormous Dee, Stage Van H, Rogier, and 41 Degrees North.