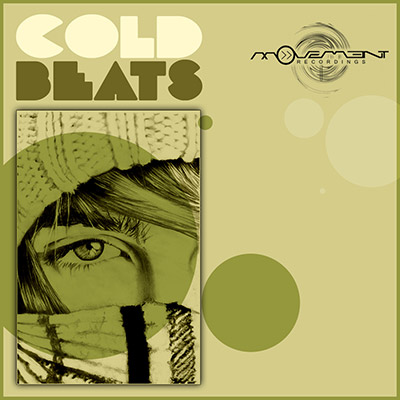 Artist(s): Various Artists
Title: Cold Beats(Unmixed Compilation)
Release Date: 15/02/2011
As for the debut release of 2011, we gathered eleven exclusive works by the promising part from producers' roster of Movement Recordings, creating a variety of intelligent deeper house vibes, dressed with progressive & tech house rhythms with touches of techno & trancer sounds.. Mr. Fluff, our crazy and multi-talented Malaysian rockstar strikes back with a very special choon of him in a deeper side of his inner 'mind-labyrinth' which bring heat such as the feeling of a skater catching a 'Backside Heelflip'..! Our beloved Canadian duo of Beat Syndrome, formed by Hamed Safi & Navid Mehr (well, the guys are living in Canada.. J), offer their 'White Widow' blunt for the cold days of winter.!! The 'Movement brothers' Tash & Stage Van H meet W&DY lost in 'Voices of Patlon' charts in Hernan's Top20 Charts..!
At the same time, our greek buddy Dio S starts a 'New Life', while another greek talented producer, Orelse is getting busy with 'Tiger Lillies'..! Who could refuse to such a talented young man as Yuriy from Russia to built his 'Personal Flying Machine' to explore the 'Cosmos' through the frequencies of Horus & Seth! After all, greek talented producer & musician Stergios Theodosiou drops 'Erevos' while Toni Manga has already made a 'Plan B', successfully accomplished alongside the 'Ambience' of Enormous Dee's VSTs..!