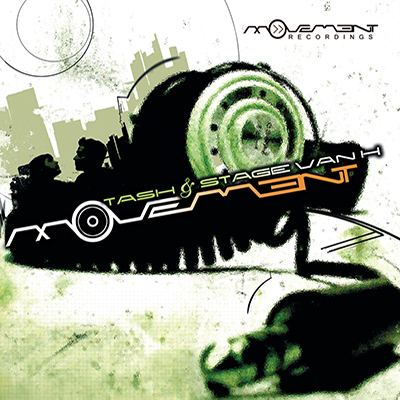 Artist(s): Tash, Stage Van H
Title: Movement (Unmixed CD Album)
Release Date: 24/10/2008
Movement Recordings is a brand new label based in Thessaloniki, Greece..found by Tassos Papagiannoulis aka Tash and George Panagoulopoulos aka Stage Van H as an official sister-label of DJ Movement productions responsible for high-quality dance events since '04.
The project was met in '04, when greek youngster Tash met dutch veteran dj Stage Van H performing together at several events in Greece. Since then, Tash and Stage have been involved in the dance scene performing at main events and festivals in Greece and other European countries, working in parallel on music releases for well-known labels like Sog Records, Presslab Records, Tribal Vision, Vapour, AVA Recordings, ao.. The list of supporters of the duo's work includes the likes of Hernan Cattaneo, Andy Moor, Gabriel and Dresden, Kasey Taylor, Martin Roth, Flash Brothers, Eelke Kleijn, Jaytech, Brisker and Magitman, ao..

The album includes 11 tracks written and produced by Tash and Stage, printing a variety of ambient, downtempo beats and breaks, progressive house, electro and trance, set up in a smooth multi-dimensional fine line able to satisfy fans of different genres and musical mood!

Stay tuned for more upcoming releases from Movement Recordings presenting cutting edge quality house, techno and trance sounds from internationally wellknown and up and coming producers!