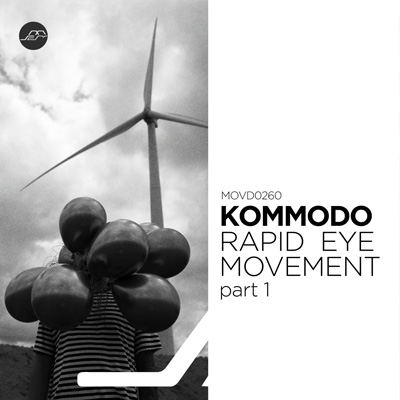 Artist: Kommodo
Title: Rapid Eye Movement, part 1
Release Date: 10 March 2023
Supported by: Black Coffee, Armin van Buuren, John Digweed, Dubfire, Guy Gerber, Mind Against, Paul Van Dyk, Above & Beyond, Markus Schulz, Anja Schneider, ELIF, Paul Anthonee, ao.
Opening the month of March, Tash's Movement Recordings welcomes Kommodo to the label for his debut EP. Based in Brazil, Rivadavia Coura aka Kommodo has been a fixture of the melodic house and techno scene for the better part of a decade. The Florianópolis resident has emerged from his country's electronic landscape with well received releases via ICONYC, Somatic, Timeless Moment and Warung Recordings, while also finding favour with the genre's premiere tastemakers. Now, presenting his first project of 2023, Kommodo adds Movement Recordings to his resume with a three-track showcase entitled 'Rapid Eye Movement, Pt 1'.
Beginning with 'Broken Souls', Kommodo pairs with vocalist Maeana for a smooth slice of astral techno. Led by a warm groove, its ethereal nature proves to be compelling, with wavy arps, sweeping effects and strong key changing basslines dominating an emotive first act. Concise at just about a minute in length, the main break expands the narrative with Maeana's gorgeous vocals ringing out in timeless suspension, before a striking stab steals the air and the groove drops for a finale that is equal parts cosmic and emotive.
Selection two 'Sleep Paralysis' finds Kommodo operating in solo capacity with another astral tinged affair. The Brazilian artist carries a mystical peak time vibe through chugging grooves, soaring synths and an array of precise effects which allow for a great sense of depth and space. The main break serves to further the arcane lead, as it rises alongside a flurry of drums and timely vocal swells for a thrilling finale. The release concludes with the emotive sounds of 'Unknown Signals'. Diversifying his portfolio further Kommodo crafts a collection closing escapade complete with buoyant breakbeats, poignant synth phrasing and haunted vocal elements, all of which unite for a perfect set ending excursion.