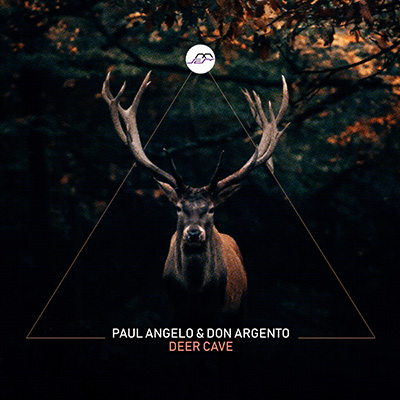 Artist: Paul Angelo & Don Argento
Title:  Dear Cave
Release Date: 25 November 2019
Supported by: Cid Inc, Steve Parry, Chris Fortier, Moshic, Francesco Pico, Matan Caspi, Paul Anthonee, Tash, Jorgio Kioris, Matias Chilano, Pedro Mercado, Nick Varon, Kamilo Sanclemente, Sebastian Busto, Mike Griego, Kasper Koman ao
Paul Angelo and Don Argento return to Tash's Movement Recordings with a new EP entitled 'Dear Cave'. Hailing from Cyprus, the much loved duo have become a core part of the Greek imprint since making their debut in 2017 with a contribution to the label's 'Technical Progress' Vol. 7 collection. Paul and Don have since gone on to appear an additional four times while also finding a home on Beat Boutique, Dopamine Music, Sound Avenue and Soundteller Records. Now following a stunning remix of Michael and Levan and Stiven Rivic's 'Rumors' the duo lands back on Movement with a three track artist showcase.
Beginning with the title track 'Dear Cave' Paul and Don continue to explore the dark progressive minded ethos which has made them such in demand artists. Energetic and fluid, punchy beats and perfectly contoured bass unite for a robust low end. Dramatic pulses and piercing stabs add mightily to the rhythmic core as layers of percussion build momentum with each successive loop. Enticing yet mysterious, ghostly atmospheres take the narrative into a tense break, melting down to an arcane rumble before a tasteful build cues a powerful drop. 
'Absence' follows suit with a more minimalistic yet equally mystical approach. Acidic rhythms carry the rolling groove while haunting atmopheres sweep across the stereo field. Once again drama and tension are at a premium here, as a timely break and tasteful modulation resets the groove for a chugging finale.
The third and final selection 'Day Walker' finds the duo lightening the mood just a touch to round out the release. It's meaty kick and rolling underbelly provide a perfect balance of warmth and drive. Playful arps layer the commanding groove as astral effects and icy overlays steal the air. The narrative shifts with a second act of broken beats, transferring energy into a short break before a rush of noise sparks a smooth and reflective final act. It caps off a welcome return to Movement Recordings for Paul and Don, a production duo who continue to operate at their creative peak.