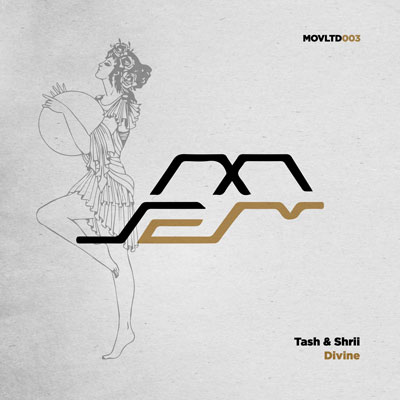 Artist: Tash & Shrii
Title: Divine (incl. original, instrumental & Shrii remix)
Release Date: 7 May 2021
Supported by: Max Graham, Paul Thomas, Lonya, Emi Galvan, Paul Anthonee, ZIGER, DJ Ruby, Weird Sounding Dude, Rafa'EL, Nicolas Rada, Mike Griego, ao 
The latest release from Movement Ltd finds label boss Tash returning for his first single. The Greek artist and Movement brand founder has been a primary fixture of the electronic music underground for well over a decade. In addition to hosting some of Greece's finest events, Tash has also released his music on a host of quality imprints, most notably Beat Boutique, Beatfreak, FSOE and UV. Having provided remixes across Movement Ltd's first two releases, Tash now returns with the much anticipated 'Divine'.
Diversifying his portfolio further, it is Tash's masterstroke to collaborate with vocalist and producer Shrii. Having paired together once previously on the 2020 'Another Life' single for Mango Alley, their collaborative spark shines once again on 'Divine'. Warm beats, voluptuous bass and misty atmospheres set the piece in motion, as vocal phrasing and glowing chord stabs encase the framework. The vocal storyboard expands as the main break takes shape, drifting over a bed of broken beats as charming melodies rise onwards to a spirited finale. And for the less vocally inclined Tash has also provided an instrumental version which carries the same musical magic as it's predecessor.
Rounding out the release is an additional interpretation of the track from Shrii. The Indian artist adds further depth to the package with a housier take on the track. Its reworked groove carries wonderful shape and character, moving forward with hip swinging undulation, eventually giving way to an expansive break. The distinctive qualities of Shrii's vocal highlights the centrepiece, with it's soulful wails and spirited phrasing perfectly setting up a chunky, percussive conclusion. A gorgeous rendition from Shrii which caps off an excellent collaborative single from herself and Movement boss Tash. Definitely one for those dreamy moments on your dance floor. Don't miss it.