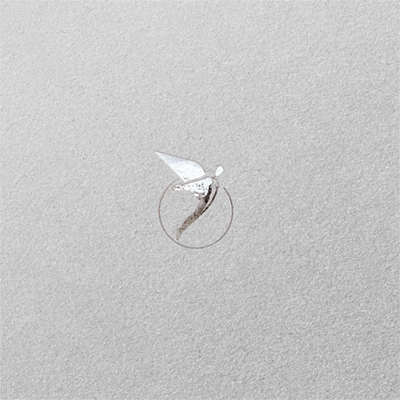 Artist: Various Artists
Title: Momentum
Release Date: 15 April 2022

Supported by 19:26, Above & Beyond, Adriatique, Agoria, Anja Schneider, Armin van Buuren, BLANCAh, Coeus, Dizharmonia, Dubfire, EdOne, Edu Imbernon, Ferry Corsten, Hunter/Game, John Digweed, Luke Garcia, Massano, Mind Against, Nick Devon, Olivier Weiter, Øostil, Paul Oakenfold, Paul Thomas, Paul Van Dyk, Ran Salman, Raphael Mader, Sean & Dee, Senses Of Mind, Solomun, The Element, Wurtz, ao.
Presenting their third release of the year, Astral Records unveils Part One of their 'Momentum' series. Following on from their highly styled brand of melodic house and techno, the label continues to push the boundaries of this burgeoning genre, while never losing sight of the cosmic qualities that has made the sound so appealing to many. With an emphasis on melody and emotion, Astral Records looks forward into the future with the 'Momentum' collection. Wrapped up in this five-track journey is a variety of trance-inspired themes and dance floor minded grooves, a marriage of sound which is currently taking clubland by storm. Featured on the first installment are (in order of appearance) ReCorpo, Ben Deeper and Joshlane, MID LØW, Pirmin Kenk and Patrick Krause.


Hailing from Italy and providing the first selection is ReCorpo, who makes his label debut. Previously known as VayFlor, the Naples resident has compiled a meticulous discography since creating the new moniker in 2021. ICONYC, Polyptych Noir and Suprematic have served as landing spots for his atmospheric brand of techno. Continuing on an upwards trajectory as 2022 enters its second quarter, ReCorpo now debuts on Astral with 'Ondata'. Led by a rumbling groove, pulsating rhythms and neatly manicured percussion, its poignant nature proves to be quite compelling. Warm and inviting across the first act, its emotional slant rises as placid pads and wispy effects sweep across the stereo field. The main break proves to be hugely memorable, as delicate vocal stabs melt down to full phrasing for goosebump worthy moments, before a balmy drop cues a heartfelt finale.

Selection two finds first time collaborators Ben Deeper and Joshlane making their label debut with 'Orbital'. Hailing from Tunisia and the Netherlands respectively, both Ben and Joshlane have achieved success in their solo endeavors, landing releases via longstanding imprints such as Awen Tales, Beatfreak, Freegrant Music and more. Now partnering up for the first time, the duo bring their brand of stylized techno to Astral with the intergalactic sounds of 'Orbital'. From dark, wintry beginnings comes percussive flurries and trippy electronic clusters, all backed by a tight, compact groove. It's a heady marriage that takes square aim at the dance floor with an emotional centrepiece sitting at the heart of the journey. Colourful arps percolate across the break as timely effects and cinematic pads converge, providing a smooth rush into a cool cosmic finale.

Continuing a string of label debutants is Mexican artist MID LØW who provides selection three. The Mexico City resident boasts a short but meticulous discography with releases via ARKHAMRA, Awen Tales and Vision 3 Records. Now presenting his first production of 2022, MID LØW makes his Astral debut with 'Como Un Cuento'. Bulbous beats, charged rhythms and muscular grooves begin the six minute journey. Senses heighten as elastic-like hooks and otherworldly effects provide a bridge into an early and expansive break. Led by a delicate piano motif the main break is poignant, flowing smoothly towards a crest which is both cinematic and emotive, eventually giving way to a symphonic crescendo and epic conclusion.

Moving forward with selection four is German artist Pirmin Kenk who also makes his label debut. Inspired by the likes of Tale Of Us, Mathame and Colyn, the Freiburg resident distorts and dissolves the reality you know, taking you on a journey somewhere between space, time and your desires. Although early into his journey as a producer, Pirmin has already found a home on Awen Tales, Revelation and Usanza, where his textural sound has found footing. Here he adds Astral Records to his resume with the trance-inducing sounds of 'Cloud Scent'. Expansive at nearly nine minutes in length, its melodic prowess proves irresistible, with emotive arps, fluttery motifs and glowing swells setting the course for an enlightening break and goosebump worthy finale.

Rounding out the release is German artist Patrick Krause who makes his label debut with 'Artificial'. Previously known as Patric, the Hannover resident embarks on a new journey with a new alias following releases for Polyptych and Three Records. Having already earned the praise of Eelke Kleijn and Solomun, Patrick continues to impress with his latest studio creation 'Artificial'. Following a celestial, consciousness expanding intro, the German artist works enticing arps and choir-like pads over bulbous beats and a warm, fluid groove. Sitting nicely amongst the current trance-like trends, a stylized break proves memorable with angelic overlays and fuzzed out swells setting the stage for a stomping drop and groove-centric finale. Perfectly dialled for the dance floor, it caps off the release on a high note and makes for a memorable part one of 'Momentum'.