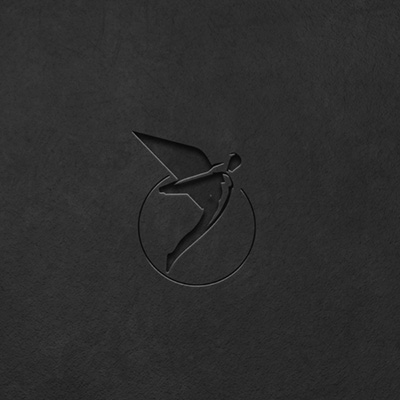 Artist: Various Artists
Title: Celestial, vol.1
Release Date: 10 September 2021
Supported by Tale Of Us, Solomun, Mind Against, Adriatique, Fideles, John Digweed, Agoria, Joris Voorn, Kevin de Vries, Armin van Buuren, Arude, Axel Haube, BLANCAh, EdOne, ELIF, Emiliano Demarco, John OO Fleming, KOLLEKTIV TURMSTRASSE, M.A.N.D.Y., Above & Beyond, Matchy, Nohak, Paul Angelo & Don Argento, Paul Oakenfold, Pete Tong, Ran Salman, Raphael Mader, Sean & Dee, Slam, Wurtz, ao.
Opening up the month of September in style, Astral Records presents the first installment of their Celestial' series. These VA collections will stretch across the globe searching out the finest untapped talent along with industry veterans. With a concise approach the label explores a full spectrum of melodic house and techno, with an emphasis on the astral qualities that has made the genre appealing to many. Wrapped up in this five-track journey is a veritable smorgasbord of beats and melodies that are sure to delight the senses. Featured on the first installment are (in order of appearance) Asonanete, Ta'kaam, Leghet, Bruno Longhitano and Jickow.



Hailing from Spain and providing the first selection is Asonante. His dark atmospheric sound has found a home on Infinite Depth and WOOD, the latter of which has been his primary home since making his debut in 2018. Now adding Astral Records to his portfolio, Asonante makes his first appearance on Greek imprint with Volcano'. Punchy beats and machine gun rhythms sit at the heart of the piece, as devilish electronics slowly encase the framework. Continuing to build following the first of two breaks, hypnotic arps gently rise amidst ominous overlays, before the second break pushes tension skywards as the beats drop following a billowing stab.

Selection two finds Ta'kaam also making his label debut with his most recent studio creation Secondary'. December of 2020 saw the Mexican artist contribute the closing track to the Technical Progress, Vol. 11 collection courtesy of parent label Movement Recordings. Also landing releases on ARKHAMRA and deep dip, Ta'kaam now steps up to Astral Records with Secondary'. From dark, wintry beginnings comes cinematic pads and trippy electronic clusters. A heady marriage that's perfectly suited to the larger dance floors out there, and nicely accentuated with an expansive, sensory saturating break that launches you into a menacing finale.

Continuing a string of label debutants is Colombian artist Leghet who provides selection three. The Bogota resident boasts a short but meticulous discography with releases via Aletheia Recordings, Area Verde, Click Records and Manual Music. Now following a well-received EP for UV Noir, Leghet makes his Astral debut with Andromeda'. Led by a rumbling groove, pulsating rhythms and flurries of claps, its ethereal nature proves to be quite compelling. Dark and mysterious from the outset, it's flair for the dramatic grows as emotive pads emerge and striking effects sweep across the stereo field. Buoyant arps add further bounce to the groove, before eventually peaking across the main break as mind bending modulation spearheads a thrilling conclusion.

Moving forward with selection four is Argentinean artist Bruno Longhitano who also makes his label debut. Not a believer in biographies, there is little info on the Rosario resident, but his cosmic sounds do the talking through releases via Pursuit, Running Clouds and Us and Them Records. Here he makes his Astral debut with the turbulent sounds of Thunderstorm'. Led by a warm yet punchy groove, it's electric rhythms and astral sonics unite for an interstellar storyboard. Quirky and cool, percolating effects delight during the first act, as a maze of percussive rides and glassy arps push momentum forward. Dark and mysterious across the main break, tension continues to rise with a trail of drums sparking a resounding apex and effects laden final act.

Rounding out the release is Movement Recordings artist Jickow who debuts on the label with Nautilus'. Jickow takes the quality over quantity approach, taking time to perfect his craft and choosing his projects wisely, with Beatfreak, Frequenza and Pursuit being landing spots for his fresh take on melodic house and techno. Recently finding a home on parent label Movement Recordings with the July release of Run and Jump', Jickow now lands on Astral with the stellar sounds of Nautilus'. It's tough, pulsating groove is perfectly carved, adorned with dynamic drums, waves of percussion and compelling cosmic artefacts. Concise at under six minutes in length, its melodic prowess proves irresistible, with emotive pads and fluttery motifs setting the course for an enlightening break and exhilarating finale. Perfectly dialled for the dance floor it caps off the release on a high note and makes for a memorable first installment of Celestial'