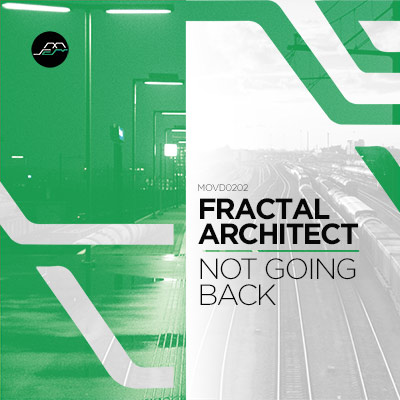 Artist: Fractal Architect
Title: Not Going Back EP 
Release Date: 20 July 2020
Supported by: Nick Warren, Jerome Isma-Ae, Chris Fortier, Alex Preda, John Cosani, Fernando Ferreyra, Sonic Union, Ian Dillon, Paul Hazendonk, Aman Anand, ao..o..
Tash's Movement Recordings welcomes Fractal Architect back to the label for a new EP. Hailing from the UK, Daniel Watts aka Fractal Architect made his debut on the Greek imprint in August of last year. Backed by remixes from JOBE and Mashk, the 'Hideaway' EP was well received, making for a hugely memorable first appearance on the Greek imprint. Also calling Dear Deer, ICONYC and Steyoyoke home, Fractal Architect now lands back on Movement with 'Not Going Back'.
Spread across three tracks it's the progressive techno sounds of the title selection which get the EP underway. Dark and mysterious from the outset it's punchy low end and rippling rhythms provide momentous drive, while wispy effects and haunting atmospheres fill in the framework. A lively arp adds further bounce to the groove, before a short but timely break resets the narrative for an emotive finale.
The second selection 'Solitude' surveys a similar design profile but with a further lean into melodic techno territory. Beginning with a stripped yet punchy groove, the piece evolves with emerging arps and detailed percussion carrying into the main break. Wispy effects and poignant fragments make for a heartfelt interlude, before smoothly segueing into a heavenly final movement.
The third and final original 'Any Other Day' finds Fractal Architect flexing the electronica side of his studio repertoire. Smooth, elegant and a touch melancholic, it's an incredibly charming six-minute journey. Broken beats provide the foundation, while cascading tones marry hazy swells and unique artefacts, before elegantly peaking and getting washed away in a trail of exquisite sonics. It rounds out an inspired collection of music from Fractal Architect, making for an excellent return to Movement Recordings.