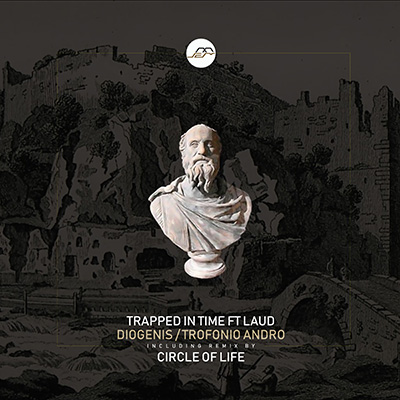 Artist: Trapped In Time, LAUD
Title:  Diogenis / Trofonio Andro
Remixer: Circle of Life
Release Date: 23 December 2019
Supported by: Black Coffee, Eelke Kleijn, Karmon, David Granha, Miss Melera, Cid Inc, Rafael Cerato, Darin Epsilon, Chicola, Lonya, Jonas Saalbach, Jaap Ligthart, Ηaze-M, Simply City, Nicolas Rada, Boss Axis, Nick Devon, Moshic, Mike Griego, ao
The latest release from Tash's Movement Recordings welcomes Victor Ortiz aka The Note V to the label for his debut EP. Since first appearing in 2012, the Mexican artist has found a home on Bar25, Manual Music and Steyoyoke where his unique take on melodic techno has flourished. Now following a remix for Sounds Of Earth, the Mexico City resident lands on Movement with 'Equilibre' alongside remixes from Magitman and Bessiff.
Beginning with the title track, The Note V collaborates with French artist Bessiff who is best known for this releases on Aftertech Records, Traum and Inner Symphony. Bringing their creative talents together the duo craft a slice of cosmic techno to set the mood of the EP. Backed by a warm yet punchy groove, it's fragmented arps, buzzing synth swells and astral stabs fill in a framework as the first act unfolds. Timely modulation elevates the mood before smooth chord changes shift the narrative into emotive territory across an ethereal break and radiant finale. The companion piece 'Eclipse' finds The Note V collaborating with Sergio Oyarvide whom he worked with once previously on an EP for KDB Records. Following a similar sonic ethos to its predecessor, the duo build a narrative of emotive bass swells, playful arps and cosmic creativities. It's spongy kick and perfectly sculpted bass flow with a wonderful warmth, as subtle shades and tones trail across the framework. The main break adds just the right amount of emotion to keep it's exquisite vibe fully intact, before effortlessly shifting energy into a purring finale.
The lone interpretation of 'Equilibre' is provided by Magitman who returns to the label for his fourth appearance. The Israeli artist has been a fixture of the electronic underground for well over a decade and that extensive experience is always evident in his work. Now a regular on Beat Boutique and Proton Music, he returns to Movement with a stunning take on 'Equilibre'. Remarkably fluid and undeniably modern, it's a mix that stays true to the delicate themes from the original, while adding a progressive essence through charming musicality and redolent rhythms. Timeless and emotive, the main break brings impassioned moments before pulling back for a tasteful drop and groovy final act.
Rounding out the release and providing the lone interpretation of 'Eclipse' is Bessiff who collaborated on the lead piece with The Note V. Now adding another magic touch to the release the French artist brings more of his inspired designs to 'Eclipse'. It's driving rhythmic core quickly becomes infectious as buoyant arps and astral motifs fill in the percussive gaps. Concise and perfectly timed, the main break drifts further into cosmic territory, meditative at moments and striking at others, it's cosmic musicality shines before a smooth energy bridge transitions the piece into a spaced out finale. A stunning remix from Bessiff, rounding out another great offering from Tash's Movement Recordings.