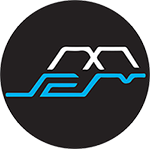 Movement Recordings is a fresh electronic music label originally from Thessaloniki, Greece, nowadays part of Movement Entertainment Ltd based in UK.

Movement Recordings was found in 2008 by Tash and former partner Stage Van H as part of  DJM Productions, an imprint responsible for various successful events of high-quality electronic music since 2005. The aim was to release fresh and innovating sounds establishing Movement Recordings in the international music industry, after numerous top releases from reknown & promising Producers.
Since then more than 100 Digital & Physical Releases came out, varying from Electronica, Deep House, Progressive House, to Melodic Techno by the likes of Hernan Cattaneo, Jerome Isma-Ae, Guy Mantzur, Tone Depth, Dousk, Tom Hades, Cid Inc, Nikola Gala, Spektre, Cid Inc, Sahar Z, Khen, ao.. till today's main roster formed by Dousk, Dizharmonia, Paul Anthonee, Tash, Simos Tagias, D-Formation, Li-Polymer,Starkato, Jorgio Kioris, Paul Angelo & Don Argento, W&DY, ao
Movement releases gained the support of Carl Cox, Solomun, Richie Hawtin, Maceo Plex, Dubfire, Stephan Bodzin, Paco Osuna, Sasha, Digweed, Hernan Cattaneo, Nick Warren, Matthew Dekay, Agents Of Time, Guy J, Guy Mantzur, Robert Babicz, D-nox & Beckers, Stephan Bodzin, Oliver Huntemann, Oliver Schories, Kollektiv Turmstrasse, Serge Devant, Armin Van Buuren, Above & Beyond, John 00 Fleming, Markus Schulz and Paul Oakenfold to name a few.
Nowadays, Movement Recordings can be seen and heard all around, busy with label showcases & tours in Europe, Middle East, Asia & South America, powered by Movement Bookings. We remain loyal to our goals, so stay tuned for some unique Movement sounds coming out !

Art Direction, Promotion & Advertising
Move Creativa Social - bit.ly/MoveCreativaSocial 

Label Distribution
Proton Label Group (Digital) - http://www.protonradio.com/
Promo Partners:
Manual Music - http://www.manual-music.com/ 
Release Promo - http://www.releasepromo.com
Sweet Musique - https://www.sweet-musique.com/ 
When We Dip - https://whenwedip.com/
Dancefloor Romancer - https://soundcloud.com/dancefloorromancer
8day Montreal - https://soundcloud.com/8day-montreal 
Music Treasures - http://bit.ly/MusicTreasuresYT