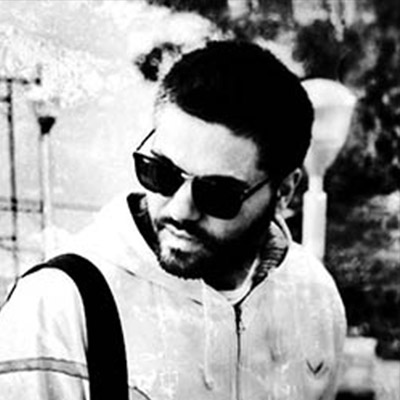 Andree Eskay was born in October 1977 in the city of Patras.
As a youngster he started discovering different hobbies, but music was the one hobby that won him totally. Later on he became a fan of house, techno and trance music.  By the time he was 14 years old, having being inclined by the first rave parties, Andree started mixing his first records. Slowly he started getting into each tracks vibes and into each music..s philosophy.
Eventually Andree started performing his first dj sets in clubs and bars under the influences of Altern8, the prodigy, SL2, etc. Slowly, Eskay..s hardcore break-beating dj sets began winning the crowd at every venue he appeared. Combinations of jungle and break-beats, and a little bit of trance led Andree to the next step Pioneering in his city, he started studying the new dance era of the 90..s, hardcore trance and German based techno. Artists like Westbam, Marusha, dj Hell, Dune, N.U.T.E, Outface, Usura and record labels such as XL recordings, ZYX, Spirit, MUTE, A&R were all in Andree..s LP cases.
From that day until today, Andree is a dedicated progressive, house, trance, tech house dj, with appearances all over Greece and many back to back dj sets with classic dj's of our days (Seb Fontaine,Terry Lee Brown Jr, Pete Tong, Dennis Ferrer,Kevin Yost, Dj Yass, Kiko Navarro,John Dalagelis, Christian Cambas, Kosmas Epsilon,Son Kite,Andrea Bertolini, Dousk, Chris Nemmo, Nikko.Z, etc). 
Nowadays Andree is determined to put all of his effort into music production. With his friend producers Dousk and Chris Nemmo! At present Andree is still djing all over Greece bringing new sounds to the clubs crowd.