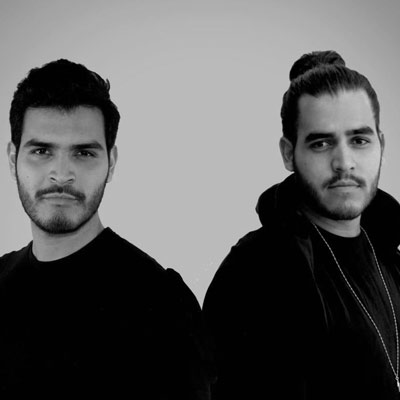 Minders is a music project formed by the duo Santiago Luna and Carlos Luna. Two Brothers who grew up inspired by their shared love for electronic music.
Inspired by genres such as Progressive House, Trance and Techno, Santiago began making music at 16 years of age. In 2014, he began leaning towards trance and gave rise to his alias "Lightform," with which he has been making trance ever since. He has been nominated as the best Mexican trance DJ in 2017 and 2020. His great support has landed him in the first place in the Beatport Trance chart with his track "Gamemaster." He has had the fortune to present his music at such festivals as EDC Mexico, A State Of Trance, and Dreamfields Mexico.
Carlos Luna grew up surrounded by musical talent and under the influence of the piano and guitar, he found inspiration in many different genres at a young age. Motivated by several electronic music artists, he began DJing in 2009 and soon started to play at different events around Mexico. After transitioning to Canada and studying Neuroscience, he is now focusing his efforts on infusing understandings of the mind and distinct experiences into their music-making process.
After following different roads through their unique music talents, their paths meet again. Minders are two skilled Djs and producers from whom you can only expect the un expected. Their melodic landscapes and deep roots can only assure you that what's coming is going to be unique and it's going to be BIG.